Approved Document Q is the latest building regulations which came into force in England on 1st October 2015. The regulations cover door and window security for new builds. It requires that all easily accessible doors and windows are sufficiently robust against attack and fitted with suitable hardware.
Windows and doors that are PAS24:2012 accredited are considered sufficiently secure for Approved Document Q. This standard is required for any ground floor, basement or easily accessible windows such as skylights, and any entrance doors or garage doors (unless the garage does not interconnect to the rest of the building).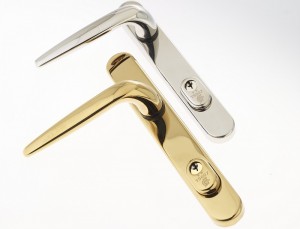 Total Hardware stock a wide range of hardware that can ensure fabricators and installers meet the standards required for Approved Document Q. Download the guide below for more information about Approved Document Q and for a list of products that can help achieve the requirements.
Other door hardware may be required depending on the style of door, or the type of housing. The main door of a property needs to allow those inside to see a caller. If the doorset does not have clear glass or a window next to it then it would require a door viewer. Doors should also have a door chain, though this would not be appropriate in sheltered housing where emergency access may be required.
For more information about Approved Document Q or Hardware to meet this requirement call 01132432255 or email us at sales@totalhardware.co.uk